Linear Shower Pan Kits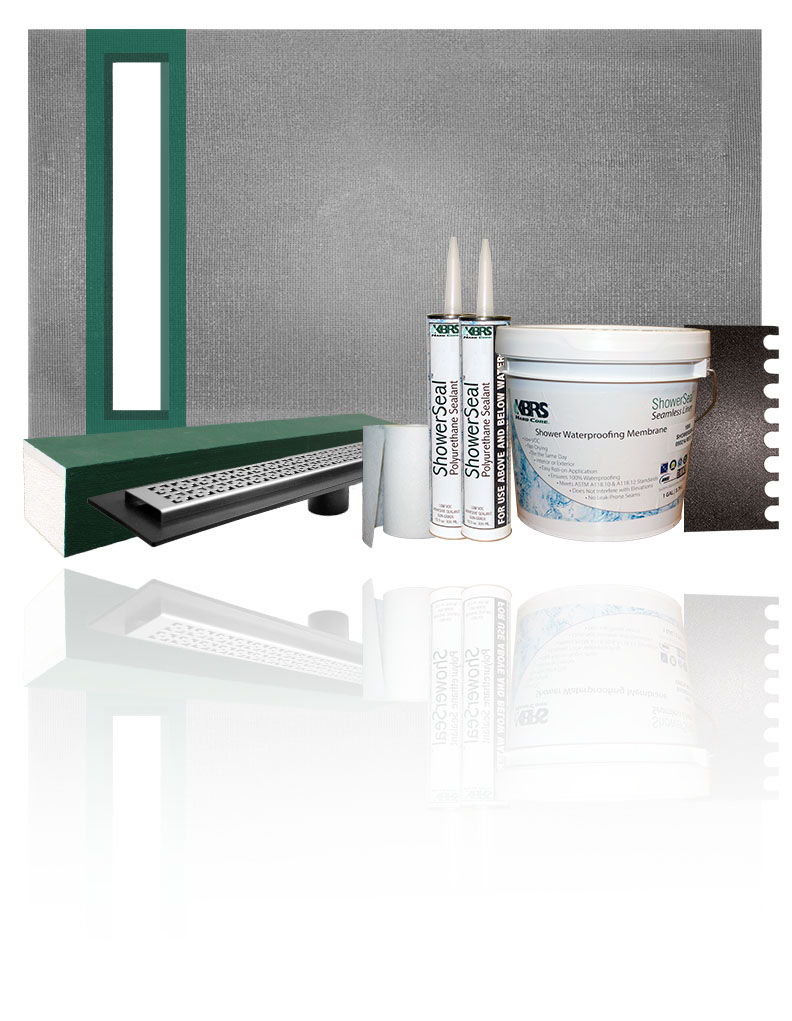 The KBRS Linear Line is a rock-solid alternative to a field-sloped mortar bed. Once installed, the Linear ShowerSlope™ can be waterproofed using either a liquid-applied or bonded sheet-applied positive side membrane. Our linear shower pans are lightweight, yet will provide the superior strength and durability necessary for a successful tile shower installation.
The KBRS HardCurb® (Patent Pending) is a real problem solver. When a tile shower curb is constructed using wood 2x4s or hollow pre-fabricated curbs, the screws that penetrate the curb to hold the shower's glass enclosure in place can cause water leaks and curb swelling resulting in water damage and "tile-pop". A KBRS HardCurb® has a solid EPS core that won't allow leaks or swelling.
ShowerSeal® is a family of KBRS waterproofing products that when used together create a completely seamless water barrier for the entire shower. While all KBRS, Tile-Basin® shower bases are already pre-coated with our leak-free ShowerSeal® waterproofing membrane, using the KBRS ShowerSeal® family of products while installing your shower adds the highest level of waterproofing available for a leak-free shower installation that's second to none.
Step onto the newest in modern design with a KBRS Linear Drain Body and Grate.. Whether you go stainless or tiled, you can't go wrong, as these state of the art sleek, elegant and advanced designs are proven to deliver the aesthetics and performance you desire. Buy and Install with confidence, KBRS Linear Drains, the best value in the business.