CUSTOM ORDER EXPRESS LINKS
If you already know what you need and ready to download the order form, or want a quote on an idea you have, click below.
Questions or need assistance? Let's talk!
---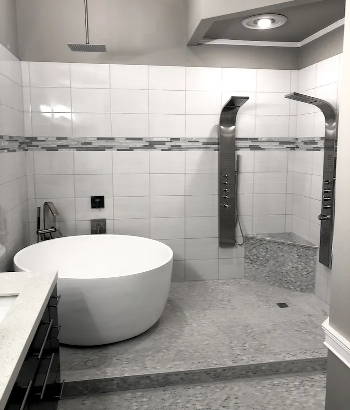 THINK OUT OF THE BOX: THINK CUSTOM SHOWERS
KBRS is the original manufacturer of custom prefabricated shower systems. For over 30 years, we have worked with contractors, homeowners, builders and more to create protected and creative bathrooms that start out as a unique idea.
We have many different "standard sized" Tile Ready Basins and adjustable Shower Slopes to choose from in our online catalog. But we know not every project is "standard" and for you "Hard Core" people looking to do something a bit different, you have come to the right place.
---
NEED HELP GETTING STARTED?
ANY SHAPE - ANY SIZE - ANY DRAIN LOCATION