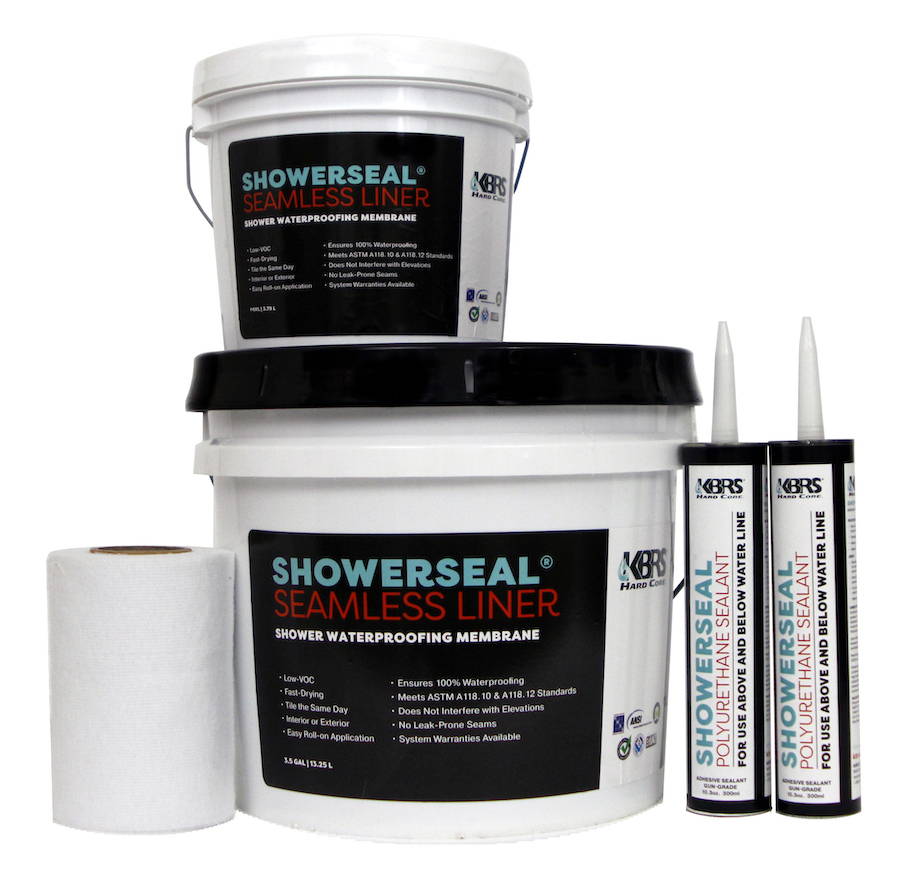 Seamlessly waterproofing your entire shower has never been easier or safer than it is with ShowerSeal® Seamless Liner from KBRS. ShowerSeal® Seamless Liner is a positive-side waterproofing membrane that can be applied using a paint brush or roller.
Unlike sheet-applied waterproofing, there are no overlapping seams that can fail if not installed properly. When you apply ShowerSeal® Seamless Liner to your entire shower, you add the highest level of waterproofing available.
Specially formulated for tile showers, this "liquid rubber" product is easily applied using no more than a paint roller or brush. No sticky, messy application, no large sheets to glue to the wall, no overlapped seams to fail and leak......just smooth, even, seamless coverage you can count on.
Simply apply a few coats of ShowerSeal® Seamless Liner (allow for the required time to cure in between coats), then follow with the installation of your thinset and tiles. You will not only have a beautiful shower, but also complete peace of mind that it is total leak-proof.