A COMPLETE WATERPROOFING SOLUTION?
THE KIT IS IT.

KBRS Tileable Shower Kits give you everything you need for a leakproof, foolproof shower … all in one convenient package.
Using advanced composite technology, KBRS invented a unique way to manufacture custom shower pans in virtually any shape, size or drain location. As a result, you get exceptionally durable, easy-to-install, 100% waterproof products that are ready to be finished with any decorative tile imaginable.
EACH KIT INCLUDES: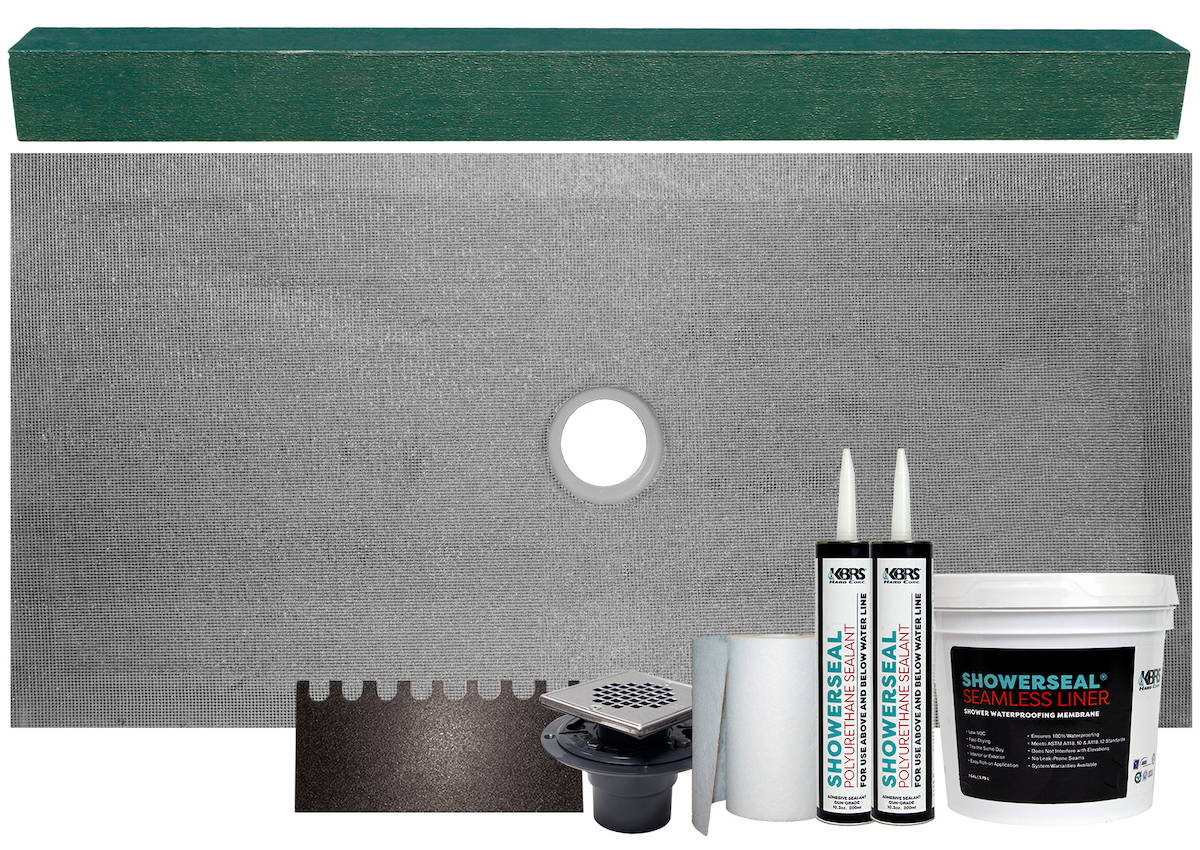 The Legendary KBRS ShowerSlope™ (which can be cut-to-fit on site)
The Patented Cut-to-Fit KBRS HardCurb®
A Gallon of KBRS ShowerSeal® Seamless Liquid liner
Two Tubes of ShowerSeal® Polyurethane Sealant
One Roll of Gauging Fabric
One Standard Stainless Steel Point Drain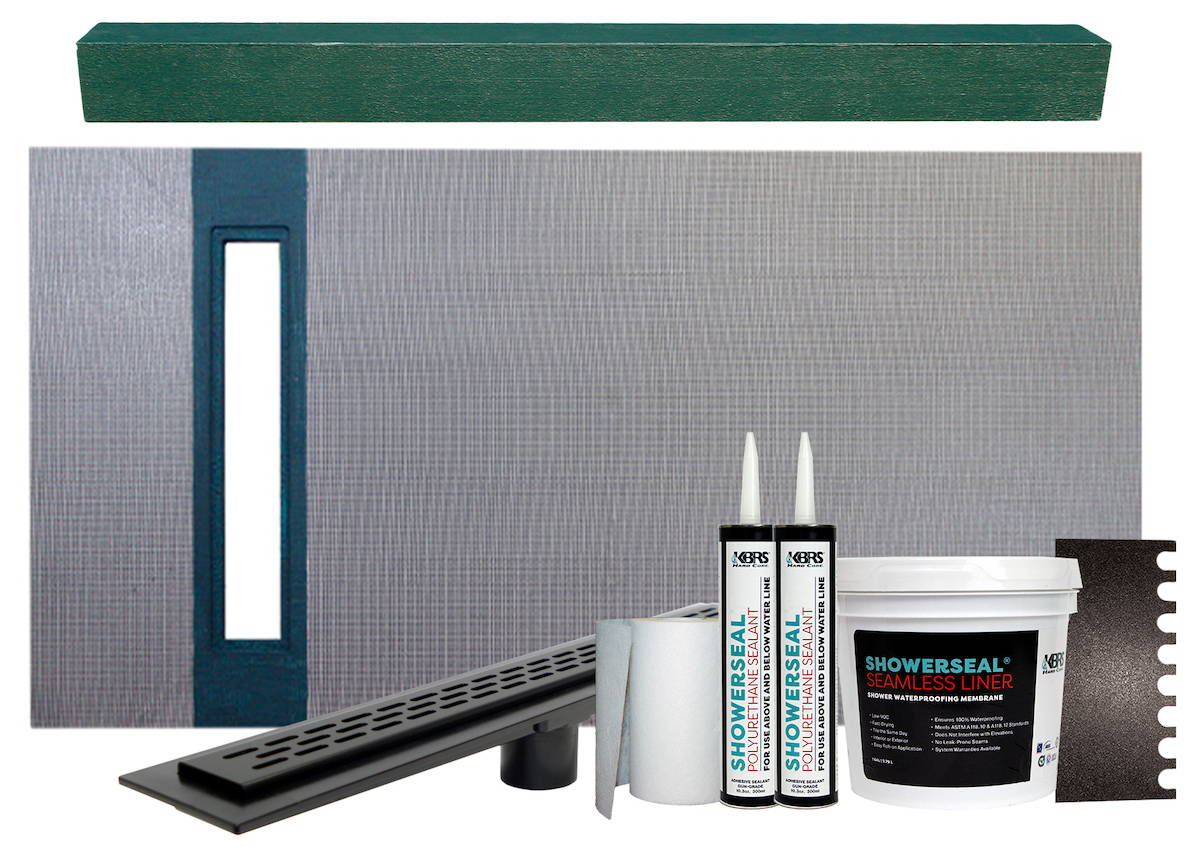 The Legendary KBRS Linear ShowerSlope™ (which can be cut-to-fit on site)
The Patented Cut-to-Fit KBRS HardCurb®
A Gallon of KBRS ShowerSeal® Seamless Liquid liner
Two Tubes of ShowerSeal® Polyurethane Sealant
One Roll of Gauging Fabric
One Linear Drain with a Styled Grate of our Choosing
GET THE BEST SHOWER PANS AND WATERPROOFING SYSTEMS IN THE INDUSTRY