KBRS READY TO TILE SHOWER SEATS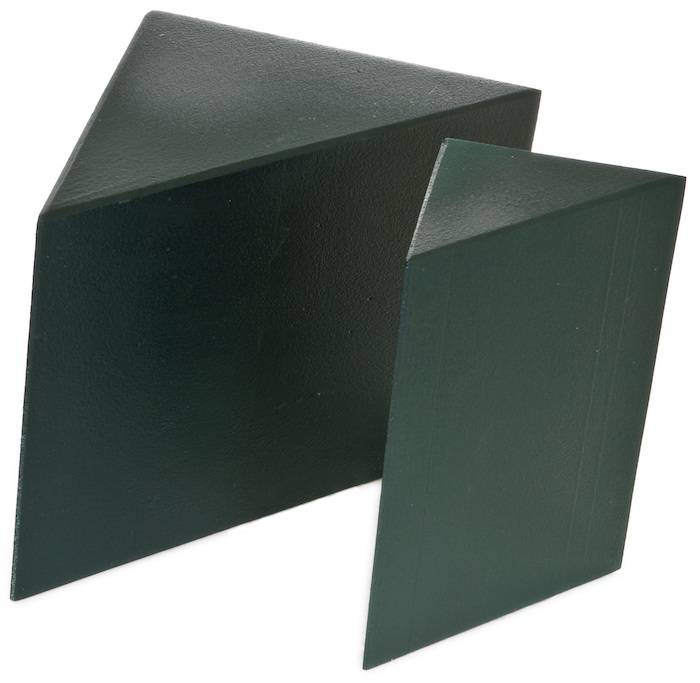 Sit back and enjoy the rock-solid, ready-to-tile KBRS ShowerSeat™. We offer a variety of seat shapes to fit your custom tile shower needs including a ladies leg ledge, corner shower seat, floating bench shower seat, and multiple shower bench seats available in standard and custom widths. All are quick and easy to install and require no special framing. Simply attach the ready-made seat with a commonly found quality polymer modified thin-set, then apply your tile.
---
NEW: FLOATING SHOWER BENCH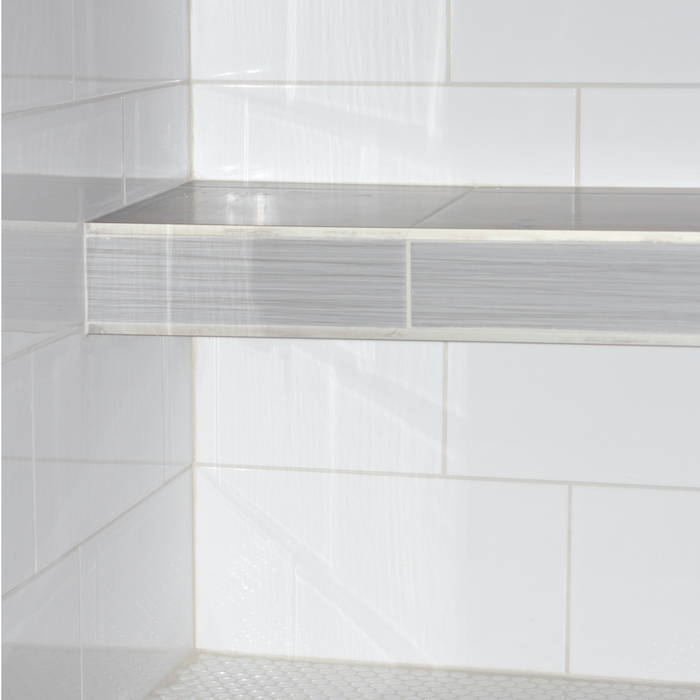 Introducing our new Floating Shower Bench KBRS Floating Bench. It's lightweight yet durable enough to resist damage caused by normal construction activity. The Floating Bench is quick and easy to install using the supplied brackets, screws and KBRS Polyurethane Sealant. The non-porous epoxy skins provide a durable layer of protection for the waterproofing membrane and tile assembly. The KBRS Floating Bench is dimensionally stable and can be cut-to-fit in the field, if required.
Tile Ready Shower Bench Dimensions:
Depth: 14"
Length: 47-3/4"
Height: 3"
This floating shower bench will support a maximum of 450 lbs. when tiled on both sides, and can be cut-to-fit on site if needed.
Note: when cutting the shower bench, you will need to reapply waterproofing to any exposed side(s) before installation.
View Installation of the KBRS Floating Bench Seat Click Here ▸
---
Much like our shower pan and shower base, our ShowerSeat™ also comes ready-to-tile. Each ShowerSeat™ is coated with a waterproof protective elastomeric primer that allows any surface to be applied. Tile is the most popular surfacing used; however, other decorative shower surfaces may be applied as desired. Solid Surface makes a great bench top.
Made of solid 3-pound EPS block construction (the toughest in the industry), our lightweight seats are easily installed in just a few minutes. You'll maximize the enjoyment of your KBRS Shower System with a ShowerSeat™ that's the perfect fit for your new tile shower.
Our high-density expanded polystyrene (EPS) ready-to-tile shower seats are especially strong, lightweight, and durable. The solid block construction eliminates the "void" created when using framing to construct a shower seat. By eliminating the "void", you eliminate any place for mold and mildew to grow.
WHAT MAKES OUR SHOWER SEATS DIFFERENT?
Quick & Easy Install

100% Leak-Proof

Solid EPS Block Construction

No Void for Mold/Mildew to Grow

Will Not Rot

Design Flexibility, Customs Available
10 Minute or Less Installation

No Framing Necessary

Attach with Common Modified Thin-Set

Strong & Lightweight

Can be Cut-to-Fit in the Field
MULTIPLE STANDARD & CUSTOM OPTIONS
With several standard sizes and multiple shape options, it's easy to find the right shower seat or bench for your custom tile shower. Looking for more flexibility? KBRS is the leader in custom showers. We can manufacture virtually any shape or size shower seat you require for your project; this includes radius options. If you can draw it, we can make it! Visit our custom order page to learn more about our Hard Core custom capabilities and get started on your fully custom tile ready shower.
Seats can also be cut-to-fit or adjusted on site to fit perfectly in your shower. Keep in mind, once you cut a seat you will need to re-waterproof it before installation.
---
The KBRS ShowerSeat® is easily installed using quality polymer modified thin-set. Check out our Resources section for product-specific installation guides, instructional videos and more for a seamless installation experience.