KBRS SHOWERNICHE™ RECESSED TILE SHOWER SHELF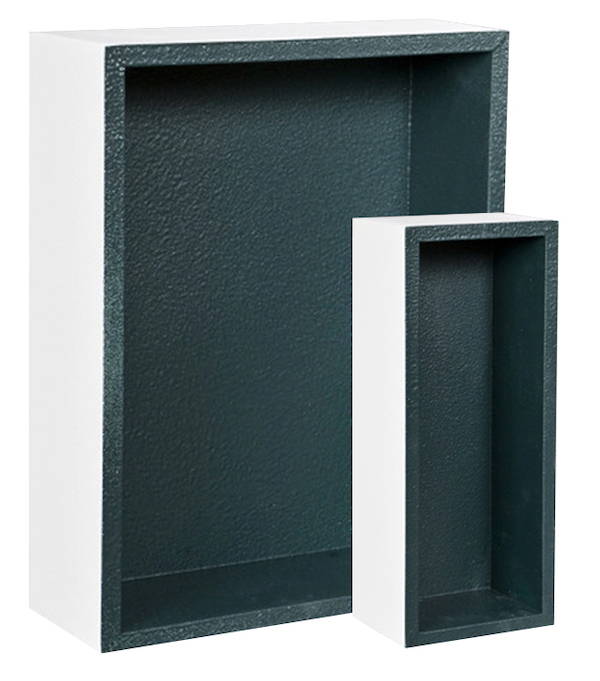 As they say, the devil is in the details. Well, this is one hell of a solution for your tile ready, recessed shower shelf. Our ready-to-tile ShowerNiche™ is manufactured with KBRS Hard Core Technology for a rock-solid, 100% leak-proof shelving solution.
Made of one-half inch solid PVCore™ composite material, your KBRS ShowerNiche™ is extremely durable and, like all our products, completely waterproof.
WHAT MAKES OUR SHOWER NICHES DIFFERENT?
15 Minutes or Less Installation

100% Leak Proof

Attach to Studs with Tile Backerboard Screws

No Special Framing Required

Complete Design Flexibility
Multiple Sizes Available to Choose From

Rock Solid PVCore™ Material

Adjustable & Fixed Shelf Options

Mix & Match to Enhance Your Shower Experience
Our recessed ShowerNiche™ product line allows you full customization through a variety of shapes and sizes you can combine for your specialized needs. Whether you choose side-by-side, separated, stacked or any combination of the three, all KBRS shower shelf inserts come ready-to-tile., with a select few including adjustable or fixed shelves within the niche.

---
The KBRS ShowerNicheTM is easily installed in about 5 minutes: simply attach the ready-to-tile shower niche to wall studs using deck screws. Check out our Resources section for product-specific installation guides, instructional videos and more for a seamless installation experience.