STEP 2: CHOOSE A TILE-BASIN® SHOWER DRAIN STYLE

KBRS offers two different shower drain styles. Not sure which to choose? Scroll down below to see the difference between a point drain and linear drain.
WHICH DRAIN STYLE WOULD YOU LIKE TO CHOOSE?

---
POINT DRAIN VS LINEAR DRAIN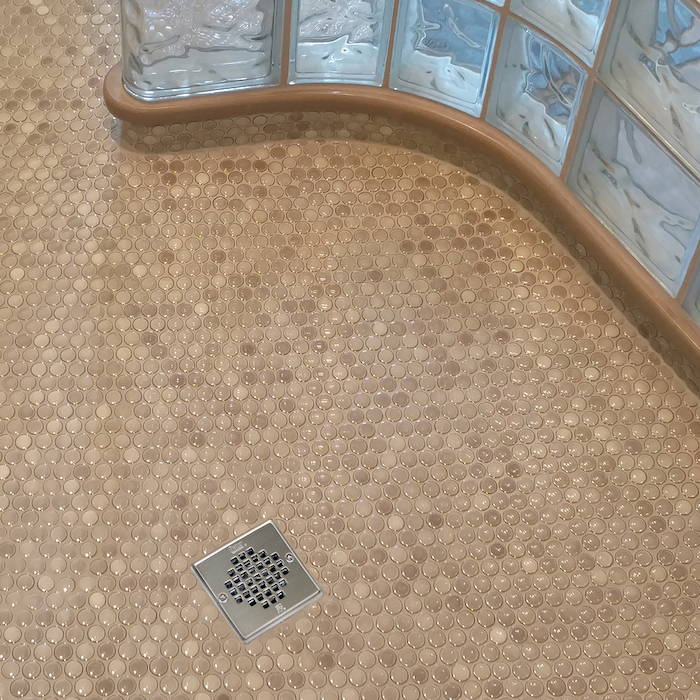 A point drain is a standard drain option typically used in a shower installation project. Point drains are available from KBRS in both round and square options and all of our standard shower bases are manufactured with our premier Oatey 130 series drain options.
The Point Drain Tile-Basin® is available in several ready-to-ship sizes as well as made-to-order sizes to fit the exact specifications of your one-of-kind application. That means the Point Drain Tile-Basin® is available in virtually any geometric configuration as well as any drain location that will connect to most major-brand residential and commercial tile shower drains.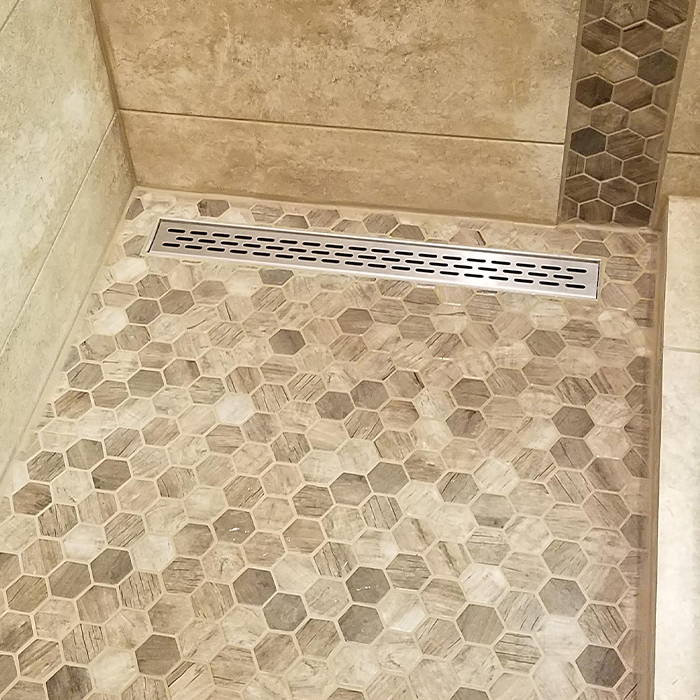 When it comes to installing linear drains, the Linear Drain Tile-Basin® is the ideal solution. Each Linear Drain Tile-Basin® is custom made to order and equipped with a 100% leak proof perimeter flange and linear drain slot. Our linear drain shower bases are specially designed to fit standard from our extensive line of linear drains.
The Linear Drain Tile-Basin® is one of two options in the KBRS Linear Drain Line that provides the required positive floor drainage in a tile shower assembly that will be utilizing a linear style shower drain. Linear Tile-Basin™ products are made to order and can be customized to fit almost any shower project design.