Your submission has been received, and a KBRS representative will respond within 24 hours. Should you require immediate attention or for some unforeseen reason have not received a response please check your junk folder or contact us directly at: (866)912-3211. Thank you on behalf of KBRS, Inc.
Office Hours: Monday-Friday 9AM-6PM EST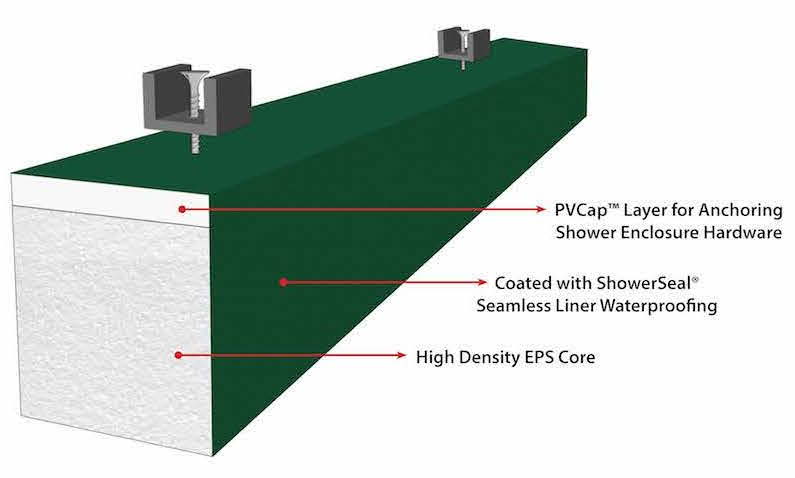 The KBRS HardCurb® is engineered to be self-sealing. Starting with a UL Certified geofoam core, the top is laminate with a solid 1/2" PVCore™ self-sealing composite. A HardCurb® is encapsulated in KBRS ShowerSeal® seamless waterproofing membrane and is ready to be tiled. The 4" X 4" KBRS HardCurb® is available in a 61" standard length. Custom sizes available upon request.