Tile-Basin Product Details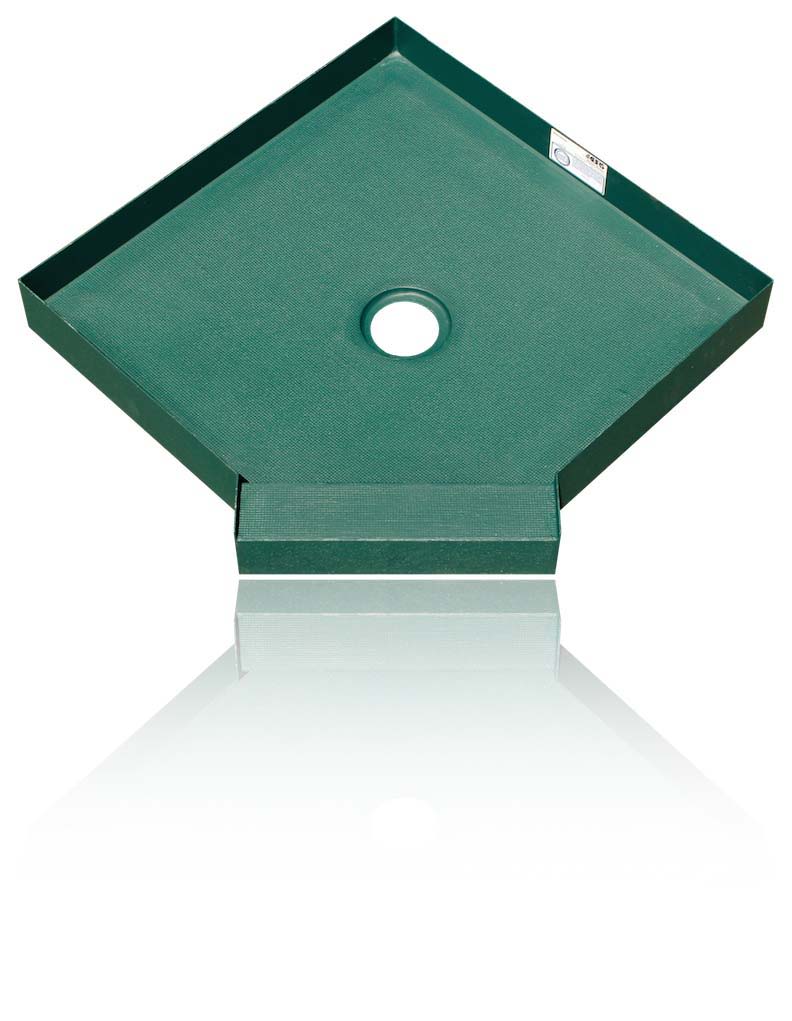 The Tile-Basin® (patented) has become the most trusted ICC approved tileable shower base in North America. The Tile-Basin® is manufactured with KBRS Hard Core Technology, making it rock-solid, 100% leak-proof (guaranteed) and will inhibit mold growth in the substrate.
KBRS has the unique ability to manufacture any shape, or size Tile-Basin® with any drain location that your design specifications may require. Just submit one of our simple Tile-Basin® custom order forms and we will promptly manufacture and ship a custom shower pan that is specific to your tile shower application.
The factory-attached perimeter flange is engineered to prevent water from escaping from the shower area behind the tiled walls due to wall seepage or back-up caused by clogged drain.
We can custom manufacture a shower base to any geometric configuration imaginable, with any desired drain location that will connect to most major-brand residential and commercial tile shower drains.
If you specify a shower curb, a KBRS standard will be factory attached; however, our self-sealing HardCurb® (patented) is available upon request as an upgrade (additional charges will apply).
Linear drain options are also available with most custom Tile-Basin® designs. Scroll down below to Custom Order Forms to order a linear shower pan Tile-Basin®.
We manufacture 29 standard sizes.
(Note: Due to geometric constraints, some size, shape, and drain location restrictions may apply)